Do You Have A Lighting Project We Can Help With?
Upgrade Your Industrial Facility
Lighting is one of the biggest consumers of power in a commercial or industrial facility. Therefore, if you are using outdated lighting technologies, you could be paying a lot of money in power utility bills, money that you can easily save by upgrading your lighting systems.
At Murcu Light, we are a leading LED company that specializes in renovation of lighting systems for commercial and industrial facilities. We help our clients to upgrade to LED lighting, which is more energy efficient, reliable, cost-effective, and offers high quality lighting.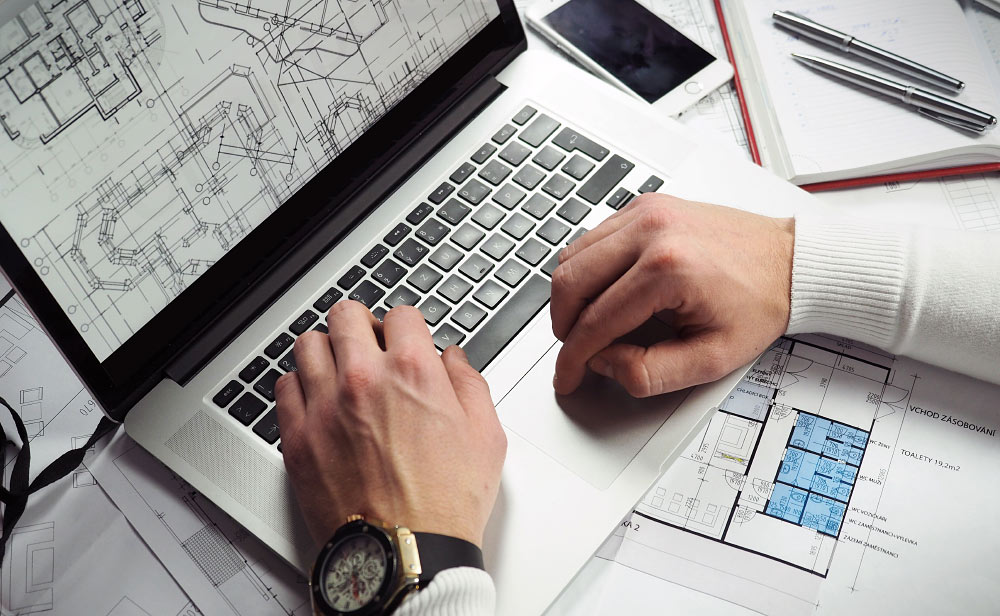 Complete Lighting Renovations
Renovating your facility in order to make a switch to LED lighting can offer several benefits. For starters, the energy efficiency of LED lights will guarantee huge financial savings in terms of lower utility bills and reduced maintenance and repair costs. LED lights will also offer you better quality lighting, which can help to greatly improve productivity. However, a complete renovation is a huge undertaking and many people usually wonder where to start. This is where we at Murcu Light comes in.
Whether it is helping you to design the layout so as to install the fixtures correctly, helping you find the right products, redesigning your electrical system, or installing the LED fixtures, we help you to help you renovate your facility so as to meet your lighting needs, and within your timeline and budget.
LED Retrofitting
Retrofitting is a great solution when you are looking to switch to LED lighting but are on a tight budget. However, the process of converting your current fixtures to support LED lighting is not an easy one, and it can cause a lot of problems when not done right. This is why you need an experienced partner to help you through the process.
At Murcu Light, we are committed to retrofitting your facility as per your desired lighting needs. Using our in-depth expertise in the industry, we help to ensure that you get the best results from your retrofitting project.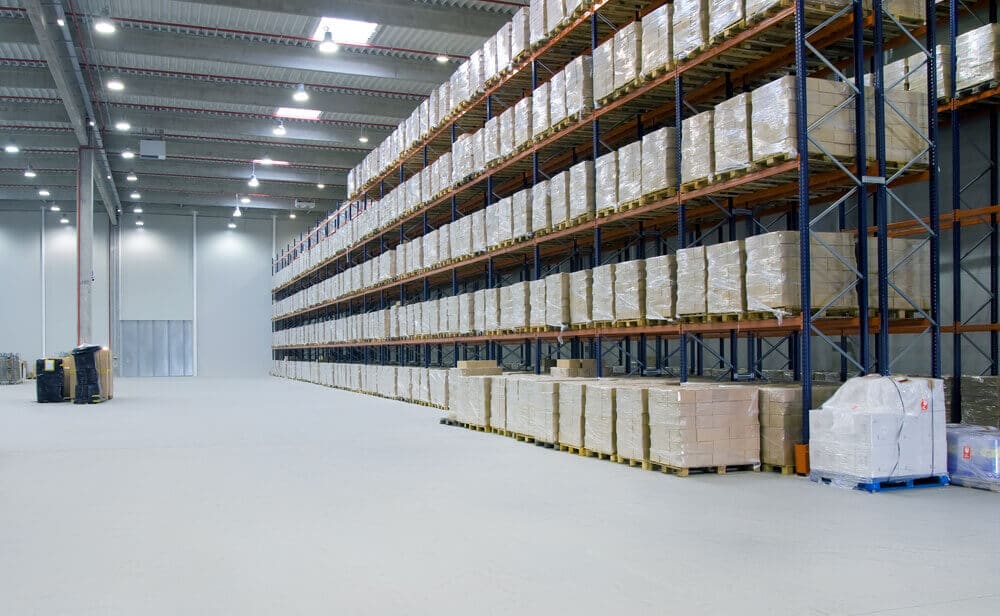 New LED Products
Choosing new LED products for your facility, whether it is a new construction project, a renovation, or a retrofitting project can be a daunting task. However, with the right partner, it can be a smooth process, and one that can guarantee you lighting products that will last long.
Murcu Light is one such reliable partner. We help you to select the right fixtures for your facility, which are affordable, long-lasting, guaranteed to meet your lighting requirements, and can offer you huge energy savings.
Replacement services
At Murcu Light, we understand that while LED lights are durable and can have a long lifespan, they cannot last forever. Therefore, when the time comes for replacing them, we are always ready to help you choose the best fixtures that will continue offering the same, or even more benefits.
Whatever your reasons are for switching to LED lighting, at Murcu Light we offer you a wide range of solutions depending on the needs of your facility. We combine our extensive experience in the industry and our high-quality products to deliver reliable lighting solutions that will increase the quality of lighting in your facility and give you a good return on investment. Contact us today and let us help you to find more reliable lighting solutions for your facility.
Tomorrow's Warehouse Today
Lighting is one of the most important aspects of a warehouse, and unlike in residential settings, warehouse lighting is not a simple matter of on and off. When constructing a new warehouse, you must take into account various factors when it comes to lighting, from energy consumption, reliable lighting, durability of fixtures, suitability of the lights, and so on.
Taking into consideration all of these factors and installing your light fixtures in a way that will guarantee productivity and a good bottom line is not an easy thing. But the good news is that, you do not have to do it alone. At Murcu Light, we understand that the scope of a new warehouse lighting system can be daunting, and it can be hard to guarantee the effectiveness of the system on your own. That is why we offer you the perfect lighting solutions, which are designed to meet the specific needs of your warehouse.
To start with, we offer you top-of-the-line LED lights that are energy efficient, long-lasting, durable, and very bright. These LED lights come in a large variety, thus allowing you to choose exactly what you need. Whether you are looking for high bay lights, low bay lights, LED flood lights, troffer lights, or any other type of lights, you are guaranteed to find all of them at Murcu Light.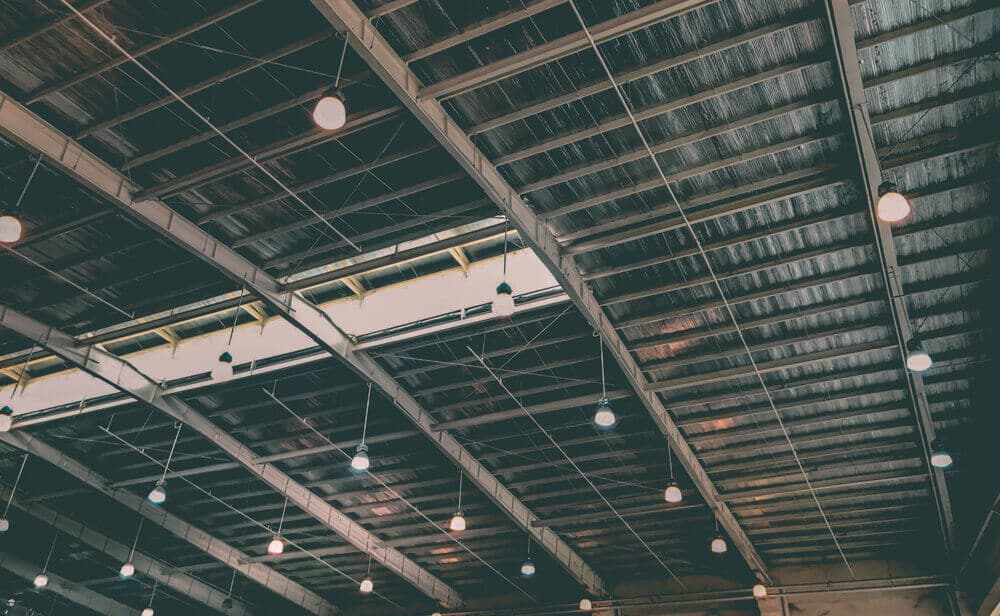 On top of these reliable LED fixtures, we also help you to install them in a way that is guaranteed to increase the quality of lighting. This helps to ensure maximum productivity in your warehouse. A perfect lighting design will also make it easy for you to maintain, repair, and replace any fixtures that need doing so.
Why choose Murcu Light for your new warehouse project?
Power utility bills for your warehouse can get quite high if your lighting system is not perfect. However, with us at your side, we can help you create a perfect LED lighting system that will save you a lot of money. To start with, we provide you with the most energy efficient warehouse light fixtures that guarantee a low power consumption.
We also help you to install just the right amount of fixtures that will meet your lighting requirements. On top of that, we advise you on best warehouse lighting practices that will help you reduce energy consumption without reducing the quality of lighting, for example, the use of lighting control system.
High quality products and services
Finding the right LED lighting products for your warehouse facility is not easy. It can be equally hard to find a good LED lighting company that can help you design and install the perfect light system. However, at Murcu Light, you can find all of the above. We offer you high-quality and reliable lighting solutions that are tailored to meet your specific lighting needs.
We understand how expensive it can be to upgrade to or install new LED lights. That is why we are committed to offering you the best LED warehouse lighting solutions and at an affordable cost. This way, you are able to reduce the cost of installation or upgrade, while increasing the quality of lighting and productivity.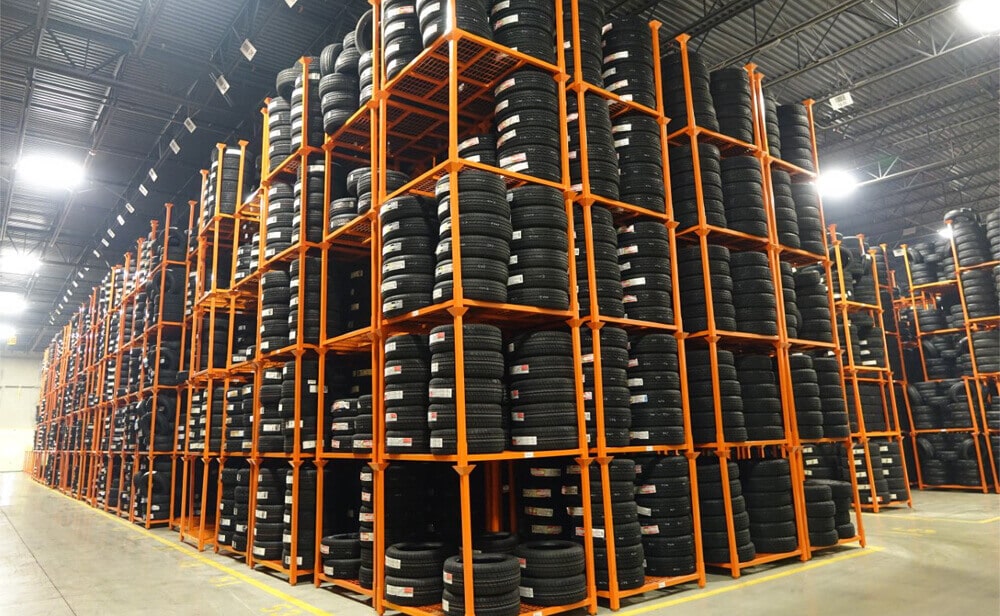 Your new warehouse should have the best LED lighting system, which is affordable, reliable, and can serve you for a long. If this is what you are looking for, contact us today and let us help you realize your vision of a perfect warehouse.
Complete LED Lights Replacement Services
Some of the light fixtures found in commercial and industrial facilities include incandescent or fluorescent lamps. These lights are preferred due to the intense brightness they produce, thus guaranteeing maximum visibility. However, they come with a lot of downsides, top among them being that they have a very high energy consumption. They also have a really short lifespan. Without even considering other downsides, these two disadvantages makes using the lamps a very expensive affair.
If you are using any of these lamps in your commercial or industrial facility, it is time to consider a switch to LED lights. LED fixtures have a very low energy consumption, which helps to offer you huge energy saving benefits. They are also long lasting, and can last up to a number of years (with the right fixtures). On top of that, LEDs have a high energy efficacy, which helps to guarantee great visibility in your facility.
At Murcu Light, we are a leading LED company that specializes in the renovation of commercial and industrial facility. We help facility owners switch from traditional lighting technologies to LED lighting, thus providing them with reliable, long lasting, and cost effective lighting solutions for their facilities. One of the top services we offer is the complete replacement of light systems, where we replace all of your light fixtures with LED fixtures.
Our Replacement services include:
A survey of the facility
When helping you to make the switch to LED lighting, we start with doing a survey of your current lighting system. During the survey, we identify the current lamp and ballast types, the usage and lighting needs of your facility, the layout of the facility, the type of ceilings, the size of the rooms, etc. By identifying these aspects, we are able to understand your lighting needs, thus allowing us to install a new system that will match these needs.
A free quotation
Based on the information collected from the survey of the facility, we offer you a quotation that includes all the costs of the replacement. These costs are broken down into various charges – the cost of the LED fixtures, the design and consultation costs, and the installation costs.
Design of the lighting system
Once we understand your lighting needs and we proceed to design the most suitable lighting system for your facility. Here we choose the best fixtures that will guarantee minimal energy consumption with maximum lighting quality. We also help to design the layout of the fixtures in such a way that every space in your facility will be illuminated perfectly.
Installation of your new fixtures
Lastly, we remove your current fixtures and replace them with LED fixtures so that you can start enjoying the numerous benefits the LED lights offer. The installation is carried out by a team of experienced experts to guarantee perfect lighting, and longevity of the fixtures.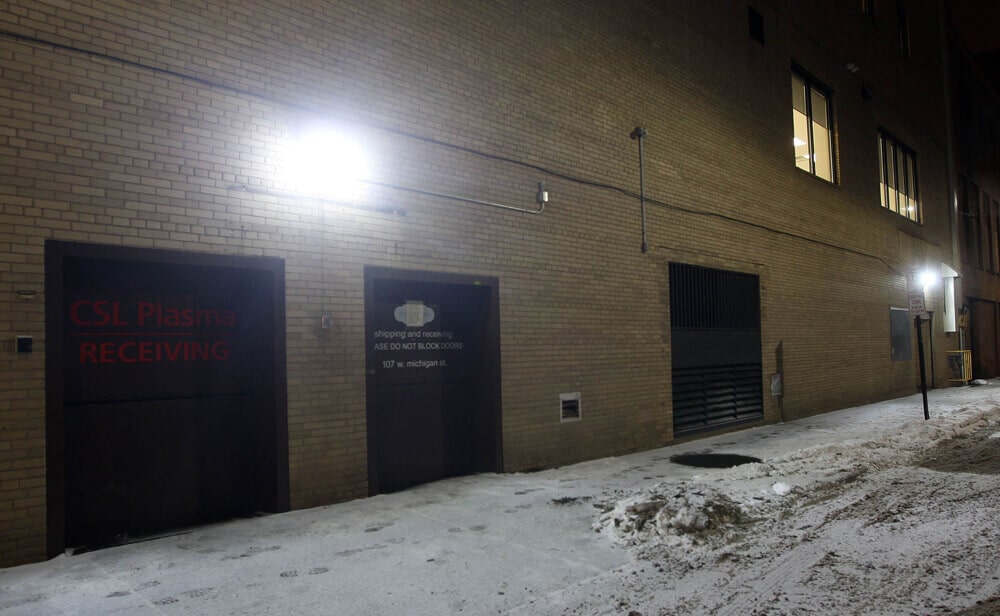 At Murcu Light, our extensive knowledge of LED lighting technology, the high-quality LED products, and the top-notch LED replacement services we offer can help you find reliable lighting solutions for your industrial or commercial facility. Get in touch with us today so that we can start the process of switching you to LED lights.
Commercial Upgrade Success
Are you ready to make a switch to LED lighting but do not know where or how to get started? Well, don't worry as you have come to the right place. Murcu Light is one of the leading LED lighting company, specializing in conducting lighting system renovations for industrial and commercial facilities.
With our LED lighting services, we help facility owners and managers to realize reliable, cost-effective, and long-term lighting solutions. We offer affordable lighting upgrade services, which are accompanied by high-quality LED products.
Why should you upgrade to LED lighting?
LED lights are energy efficient
LED lighting is the most efficient lighting technology currently available. LED lights consume a small amount of power, with nearly all of it being converted to luminous output. When switching from fluorescent and/or incandescent lamps to LED lights, you are able to enjoy energy savings of up to 80%.
LED lights offer better quality light
LED fixtures have a high energy efficacy, with some going as high as 150 lumens per watt. Therefore, they are able to produce intense light, which helps to guarantee visibility in commercial and industrial environments. LED lights also produce a natural-like light, which offers better visibility and helps to create an ideal working environment where workers are involved.
LED lights are solid-state lights, which are designed with extremely durable casings. Therefore, they are less vulnerable to the harsh elements and conditions of industrial and commercial spaces. LED lights also have a long lifespan, with some lasting for as long as 70,000 hours of continuous lighting.
LEDs have minimal maintenance requirements
Another thing that makes it a great idea to switch to LED lighting is the fact that LEDs have minimal maintenance requirements. As long as you find high-quality fixtures, they can last their entire lifespan with minimal maintenance work.
LED lights are easily compatible with light control systems
If you are looking to integrate light control systems into your lighting system, LED lights are the way to go. They are easily compatible with various systems, which allows for the use of various control functions such as dimming, daylight sensing, occupancy sensing, motion sensing, etc.
Our services are reliable and affordable
Murcu Light is one of the top companies when it comes to LED lighting upgrades. We offer reliable services that are guaranteed to last you for a long time, thus allowing you to enjoy numerous benefits of LED lighting. Our services are very affordable, and you can be able to carry out a successful commercial upgrade with us, even if you are on a budget.
We have a qualified team of LED lighting experts
The quality of your new LED lighting system is only as good as the people you have trusted to install it. This is something that we understand perfectly, which is why we only use qualified experts in all of our lighting upgrade projects. When you hire us for your project, you never have to worry about the quality of the upgrade.
We offer a full range of lighting upgrade services
At Murcu Light, we understand that each facility has unique lighting requirements. Therefore, we offer a wide range of lighting upgrade services, which helps us to guarantee that there is something for each client. Whatever your lighting needs are, when you come to Murcu Light, you can be sure that they will be fulfilled.
Call us today and let us help you upgrade your facility to LED lighting.
Trusted Partners
To guarantee the best service, we work with various leading companies and organizations in the LED lighting industry
LED is the future of commercial and industrial lighting and Conluxs Lighting has the best offers on the market!
So, what are you waiting for? Get your FREE quote NOW!